Amanda Casarez to fully expose her Fashion DNA on Pins and Needles
At age 12, Amanda Casarez' fashion DNA began running through her veins after her mom introduced her to the art of sewing. A "fashionable nerd", Casarez studied Biology and Fashion Design and Merchandising. After dressing her first celebrity, super model Veronica Webb at this year's NYFW Red Dress Collection Show; we can't wait to see her designs taking off the runway next August 10th at The Majorette when Pins and Needles comes to life. With the creation of her own brand, Amanda Casarez has been dressing "bold and unapologetic" women.
"The 'Amanda Casarez' brand is an advanced contemporary womenswear line that embraces structure, linear silhouettes, a love for texture, and bold prints." Casarez said. "The brand is definitely composed of statement making pieces, making it perfect for the bold and unapologetic woman of today."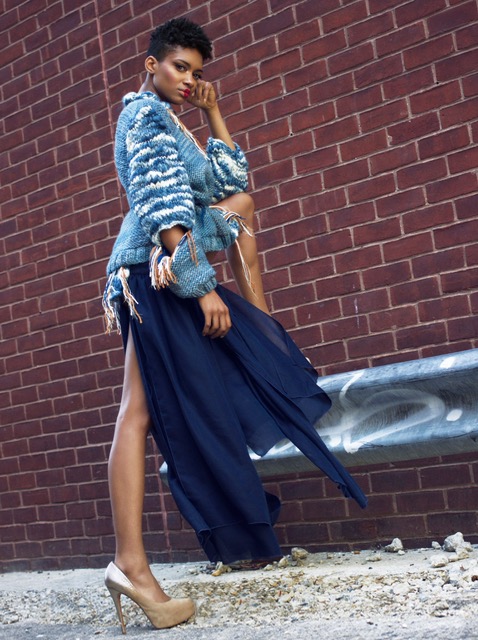 Bold is the word she uses to describe her upcoming collection; which will consist of linear silhouettes as well as bold prints and colors.
"I am very excited to participate in Pins and Needles, I love the challenge aspect that is added to the competition, with us having to work with KDR Showroom," she said. "I expect to meet new people, create new connections with model, photographers, and other designers. As well as to make some new Amanda Casarez customers".
Casarez offers her customers "good fit". "There is nothing better than a garment that flatters your body and creates greater self-esteem," Casarez said.
She loves reading, but prefers her books in Spanish.
Hobbies include a food obsession!
Previous Fashion shows participations::

Phoenix Fashion Week October 2016
Red Dress Collection NYFW February 2017
Kansas City Fashion Week and Charleston Fashion Week March 2017
Omaha Fashion Week, August 2017.